In need of service or repair for your instrument? Don't wait til the last moment!
Your musical success is important to us. Thank you for choosing Johnstonbaugh's as your repair shop. We look forward to restoring your instrument to perfect playing condition.

Proper cleaning of instruments has always been a high priority at Johnstonbaugh's, but with Covid-19 concerns, JMC has implemented additional measures to assure the safety of our customers and employees. Johnstonbaugh's considers this matter the highest priority.
The sources for recommended handling and added cleaning and disinfecting guidelines include:
The National Association of Professional Band Instrument Repair Technicians (NAPBIRT)
The Centers for Disease Control and Prevention (CDC)
National Association of Music Merchants (NAMM)
Environmental Protection Agency (EPA)
The Future for School Music Repair is Here

Building on 38 years of experience in the field, Johnstonbaugh's in-house repair shop facility is home to a staff of experienced technicians offering instrument repair and maintenance for brass, woodwinds, orchestral strings and percussion instruments for individuals and schools in the Western Pennsylvania area.
As an organization managed and staffed by musicians, we're acutely aware of the difference that a well-set up and maintained instrument can make – especially to a beginner!
Our shop is staffed by fully-trained repair technicians who not only repair instruments but play them as well, so you can be certain that each and every instrument is play-tested upon completion.
Whether your instrument needs a simple repair, professional cleaning or a complete overhaul, Johnstonbaugh's repair shop can meet your needs. Visit us and see just how good your instrument can be!
---
Why trust Johnstonbaugh's Repair Shop with your instrument? Check out the video below:
Our Repair Shop Staff: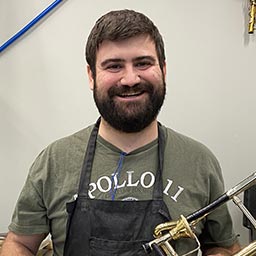 Jacob Ishman - Pro Brass:
After graduating from Western Iowa Tech with an associate's degree in band instrument repair, he worked for Swicegood Music of Lake Charles LA until 2011 when he moved back to Pennsylvania to work for Johnstonbaugh's Music Centers. Jacob has been active in the National Association of Band Instrument Repair since 2012 and has presented clinics on Repair at regional conferences. Jacob is Western Pennsylvania's only factory trained S.E. Shires and Edwards technician.
Brian Kelley:
Brian is from Boca Raton, Florida, and received an undergraduate degree in music from the University of Miami. He holds a Masters degree in music from Carnegie Mellon University and is currently working towards his doctorate in musical arts from the West Virginia University. Brian has impressive performance experience, having played with the Pittsburgh Symphony Orchestra, Westmoreland Symphony Orchestra, and The Brass Roots, and is currently the first Bb Tuba in the River City Brass.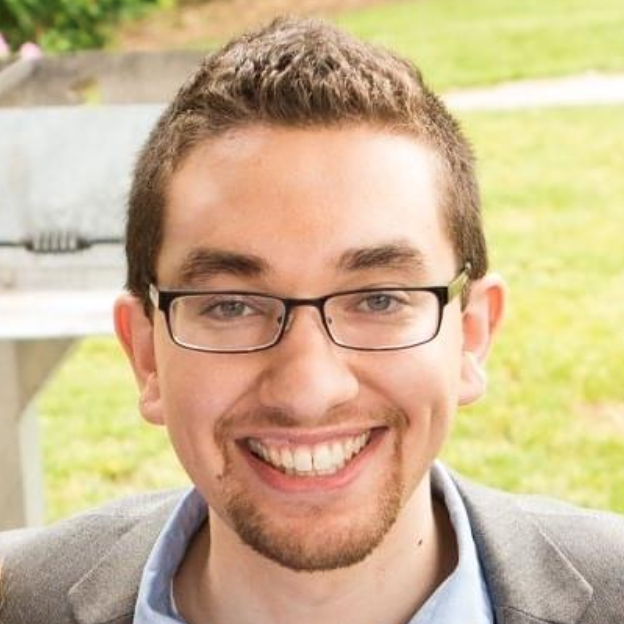 Kyle Harris:
Kyle is currently a woodwind repair apprentice at Johnstonbaugh's Music Center. Kyle received a Bachelor of Music Education degree from Baldwin Wallace and a Master of Arts in Music Education from the Eastman School of Music. Kyle also taught elementary and middle school band for eight years.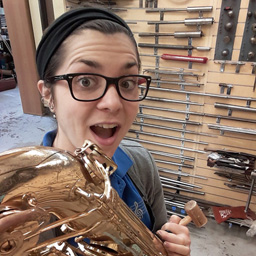 Allison Fong:
Allison has an extensive music career, having played and taught oboe throughout the Sacramento area and holding bachelor's degrees in Oboe Performance and Music Education from California State University, Sacramento. While attending college, Allison began working at her local music store, where she was introduced to band instrument repair. She apprenticed in instrument repair under Scott Mandeville until 2018, when she moved to Pittsburgh. Allison has been a NAPBIRT member since 2015 and has attended national conferences and clinics for instrument repair.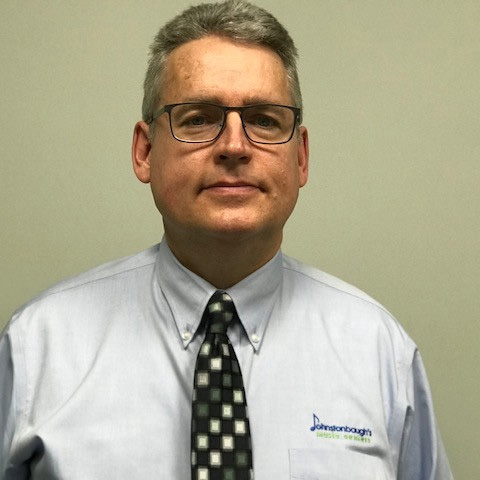 Bob Johnstonbaugh:
After graduating from Western Iowa Tech for instrument repair, Bob opened an instrument repair service in 1982 which grew into the full-service school music dealership, Johnstonbaugh's Music Centers. He remains passionate about repairing instruments.
---
Woodwinds and Brass Repair Price List
Woodwind Reconditioning
Job No. 1 - Complete Cleaning, Recorking, and Pad Replacement. Parts and pads are additional.
Job No. 2 - Adds Machine and Hand Polishing of body and keys. Parts and pads are additional.
| Instrument | Job No. 1 | Job No. 2 |
| --- | --- | --- |
| Soprano Clarinet - Composite | N/A | $275.00 |
| Soprano Clarinet - Wood | N/A | $375.00 |
| Bass Clarinet - Composite | N/A | $595.00 |
| Flute - Closed Hole | N/A | $275.00 |
| Flute - Open Hole | N/A | $375.00 |
| Piccolo | N/A | $275.00 |
| Alto Saxophone | $495.00 | |
| Tenor Saxophone | $525.00 | |
| Baritone Saxophone | $675.00 | |
All prices are for labor only, and price may vary depending on actual condition. Prices for professional woodwind instruments are available by estimate.
---
Brass Reconditioning
| Instrument | Clean and Service |
| --- | --- |
| Trumpet | $115.00 |
| Silver Trumpet | $135.00 |
| Trombone | $115.00 |
| Trombone with F Attachment | $145.00 |
| Baritone Horn | $175.00 |
| Single French Horn | $125.00 |
| Double French Horn | $175.00 |
| Tuba | $225.00 |
| Fiberglass Sousaphone | $210.00 |
Instruments are disassembled (frozen slides pulled), sanitized, and cleaned both internally and externally of dirt, grease, lime, and corrosion. All tuning slides are cleaned and lubricated, valves are adjusted. New water key corks are installed. Springs will be replaced as needed. There will be an additional charge for badly stuck slides.
---
String Instrument Repair Services
String Repair Services
Bow Rehair (White Horse Hair)
Reset Soundpost
Bow Rehair (Black Horse Hair)
Fit New Soundpost
Fit New Pegs
Install New End Button
Fit New Bridge
Install New End Pin
Install New Chinrest
Fit New Saddle or Nut
Install New Tailpiece
Reset and Glue Seams
Install New Tailpiece Hanger
Reglue Fingerboard
Install New String Adjusters
Install Strings (not including price of strings)
Refit Pegs
Reset Neck
---
Please feel free to contact us with any questions!