Welcome to Johnstonbaugh's East!
From here you can get to know our highly qualified teaching staff. Simply click the link below to see which teachers we have for each instrument family.
Woodwinds
---

Amanda Sage
Focus Area:
Woodwinds
Instruments:
Flute
Rate:
$25 per 30 minute lesson
Locations:
Golden Mile and Gibsonia
Amanda Sage is a flutist and private teacher from the Pittsburgh area. She has served as principal flute with the Pittsburgh Philharmonic, principal flute and second flute/piccolo with Undercroft Opera, as well as performed with the Edgewood, Westmoreland, and Johnstown Symphonies. She also performs in various solo, chamber, and larger ensemble roles in a variety of venues throughout the Pittsburgh area, including the newly formed Bel Suono Ensemble of which she is a founding member. An advocate of early music and historical performance, Amanda also plays the baroque flute. She has performed in masterclasses for baroque flutists Kim Pineda, Janet See, and Barthold Kuijken.
As an educator, she has nearly 12 years of experience in private instruction, along with her many years of experience teaching both instrumental and general music (K-12). Amanda's students have experienced success in passing auditions for various middle and high school honor level ensembles, as well as colleges and universities for those who decide to pursue a music career. In addition to her private studio, Amanda serves as adjunct flute instructor at Mercyhurst University, as well as adjunct faculty lecturer in music at West Virginia Northern Community College.
Beyond music, Amanda is a Certified Personal Trainer and Corrective Exercise Specialist through the National Academy of Sports Medicine. Amanda has presented workshops on the topic of performance health for musicians at several different events including the annual Mid-Atlantic Flute Convention, the annual National Flute Convention and the Flute Society of Greater Philadelphia's annual Flute Fair. Amanda received a Bachelor of Music degree in music education from Seton Hill University, and a Master of Music degree in flute performance from Duquesne University in Pittsburgh, PA.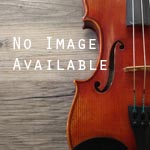 Renate Sakins
Focus Area:
Woodwinds
Instruments:
Oboe
Rate:
$25 per 30 minute lesson
Locations:
Golden Mile
Renate Sakins received her B.M. from Temple University, and attended Carnegie Mellon University in the M.M. degree program. Her teachers were Louis Rosenblatt and Cynthia DeAlmeida. Ms. Sakins is currently oboist and associate director of the Renaissance City Winds, principal oboist with the Westmoreland Symphony, and 2nd oboist with the Akron Symphony. She has appeared twice as soloist with the Westmoreland Symphony and was featured on WQED's "Performance in Pittsburgh". For two seasons she was co-principal oboist of the New World Symphony in Miami Beach, Florida under music director Michael Tilson Thomas. She has performed with the Pittsburgh, Columbus, Wheeling, Harrisburg, and Delaware Symphonies, at the Blossom and Cape May Music Festivals and has toured in Canada, Japan, and throughout Europe. Ms. Sakins is an adjunct instructor at Washington and Jefferson College, teaches at Pittsburgh's Center for the Musically Talented, Carnegie Mellon Pre-College, and maintains a private teaching studio. Students Ms. Sakins has taught have been accepted as music performance and music education majors at the Cleveland Institute of Music, Oberlin College, Carnegie Mellon University, Duquesne University, Indiana University (Bloomington), and Temple University. Ms. Sakins was born in Chicago and earned a B.S. in Medical Technology before pursuing music performance.

Rachel Stutzman-Cohen
Focus Area:
Woodwinds
Instruments:
Clarinet and Saxophone
Rate:
$25 per 30 minute lesson
Locations:
Golden Mile
Rachael Stutzman is a passionate performer and avid teacher of music. She currently holds the position of Second Clarinet with the West Virginia Symphony Orchestra, and frequently performs with the Richmond Symphony Orchestra and the Sarasota Orchestra. Previously, Rachael held the position of Bass Clarinet with the Kansas City Symphony. She has also performed with such prestigious orchestras as the Pittsburgh Symphony, Pittsburgh Opera, Aspen Music Festival and Britt Festival Orchestra and been led under the batons of Christoph von Dohnanyi, Gerard Schwarz, Tito Munos and James Gaffigan. Rachael is proud to be a founding member of the Trillium Ensemble, Pittsburgh's only flute, clarinet and piano trio. Trillium allows Rachael to explore her enthusiasm for musical collaboration and support new music. The trio performs contemporary music across the Pittsburgh region and works with budding student musicians from middle school to college age. She has premiered works by Fernando Benadon, Federico Garcia, Mattew Heap, Mark Fromm, Scott Steele, and David Bennett Thomas. At the university level, Rachael has taught at Slippery Rock University (PA) as well as given master classes at Truman State University (MO) and the University of South Florida. She received her BFA and MAM from Carnegie Mellon University, where she studied with Thomas Thompson of the Pittsburgh Symphony Orchestra. Rachael has also studied with Ron Samuels, Dick Page, Dennis Smylie, and Paul Demers. When Rachael is not performing, she enjoys cooking with her husband and long distance running.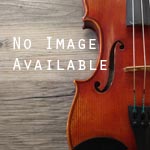 Claire Zavolta
Focus Area:
Woodwinds
Instruments:
Clarinet
Rate:
$27.00 per 30 minute lesson
Locations:
Golden Mile

Mike Menzietti
Focus Area:
Woodwinds
Instruments:
Saxophone
Rate:
$25 per 30 minute lesson
Locations:
Golden Mile
Michael is currently pursuing a Doctorate in Saxophone Performance from the University of Maryland in College Park where he was awarded a graduate Jazz Assistantship. During his time at the University of Maryland, Michael will be studying saxophone with Chris Vadala and Albert Regni. Michael has been teaching private lessons for 10 years and has 5 years of public school teaching experience. Michael has studied with saxophonists Steven Mauk, Keith Young, Curtis Johnson, and Chris Hemingway. He is a 2008 graduate of Ithaca College receiving a masters degree in Saxophone Performance and is a 2005 graduate of Indiana University of Pennsylvania with a bachelor's degree in Music Education.
Brass
Back to top
---

Michael Buckstein
Focus Area:
Brass
Instruments:
Trumpet and French Horn
Rate:
$21 per 30 minute lesson
Locations:
Golden Mile
Michael Buckstein is an educator and performer based in Pittsburgh, Pennsylvania. He is a graduate of the University of Pittsburgh, at which he earned a Bachelor of Arts Degree in Music and a Bachelors of Science Degree in Psychology. He currently attends the Indiana University of Pennsylvania (IUP), where he is pursuing a Bachelor of Science in Music Education, as well as a Pennsylvania Teaching Certification.
Michael has a wealth of musical experiences, both in coursework and performing ensembles. He has taken classes in Theory, Composition, and Music Production/Recording. He has performed in a multitude of large and small ensembles, spanning many genres. Large ensembles include the University of Pittsburgh Varsity Marching Band, University of Pittsburgh Pep Band, University of Pittsburgh Symphonic Band, University of Pittsburgh Symphony Orchestra, and the University of Pittsburgh Jazz Ensemble. Small ensembles include The Allies of the Boulevard, Kappa Kappa Psi Brass Quintet, Kappa Kappa Psi Wind Quintet, and Kappa Kappa Psi Trumpet Ensemble. He also has experience performing in pit orchestras for musicals, performing for Nine and Legally Blonde during his tenure at Pitt.

Matt Pienkowski
Focus Area:
Brass
Instruments:
Trumpet
Rate:
$25 per 30 minute lesson
Locations:
Golden Mile
Matt is currently the principal trumpet for the Washington Symphony. A graduate of West Virginia University and Carnegie Mellon University, Matt's previous teachers include Neal Berntsen, George Vosburgh, John Winkler, David Hickman, and Paul Weber. Matt has maintained a trumpet studio since college and has had great success with his students placing in various orchestras and bands. Matt has performed all over the area playing with orchestras such as Wheeling, West Virginia, and Canton, Ohio. Recently married, Matt spends his free time lifting weights and with his wife, Christina.

Michael Visnick
Focus Area:
Brass
Instruments:
Trumpet
Rate:
$22 per 30 minute lesson
Locations:
Golden Mile
Michael Visnick is a graduate of Indiana University of Pennsylvania with a Bachelor of Science in Music Education in 2011. He has studied with Dr. Kevin Eisensmith of Indiana(PA) and Chuck Lirette of the Pittsburgh Symphony. Michael had performed with various ensembles in his tenure at Indiana and was a featured soloist of the 2010 marching band. He has been teaching since 2007.


Amy Kuehn
Focus Area:
Low Brass
Instruments:
Trombone, Baritone/Euphonium, Tuba.
Rate:
$22 per 30 minute lesson
Locations:
Golden Mile
Amy is originally from the State of Ohio where she spent 20 years teaching grades 5-12 instrumental music in her local public school district. During her tenure as a teacher she also performed with both professional and civic ensembles. These include the Emperors of Swing, Gabriel's Horns, Seasonal Brass, The Cleveland Symphonic Winds, Lakeland Civic Band, The University of Akron summer brass ensemble and other various free lance and community ensembles/theatre. Her academic History includes a BA in Music Education from Cleveland State University and MA in Music Education from the University of Akron. Her studio teachers include: Jim Taylor, Tucker Jolly and Ed Zadrozny. As a public and private low brass instructor and educator her students would regularly and successfully participate in adjudicated solo and ensemble events, All-Ohio State Fair Band, receive appointments to Collegiate Honors Bands and overall experience the enjoyment that comes with an active, productive and successful participation in their school ensembles. Since relocating to Pennsylvania she has been teaching students at Johnstonbaugh's Music Center and is currently performing with the West Moreland Symphonic Winds and community ensembles.
Strings
Back to top
---

Gil Bigenho
Focus Area:
Orchestral Strings
Instruments:
Violin and Viola
Rate:
$25 per 30 minute lesson
Locations:
Gibsonia and Golden Mile
Gil'scollege background began at Carnegie Mellon University where in 1975 he received a full scholarship. Once there he studied with Murray Feldman among others and won the concerto competition with the school orchestra. Transferring to Manhattan School of Music Gilbert was accepted into Raphael Bronstein's studio. Maestro Bronstein having taught all of the great violinists of the 20thcentury to include the likes of Hector Olivera and Itzhak Perlman. Continuing to freelance frequently Gil has performed as a soloist with the Jewish Community Center Orchestra, Beaufort Community Orchestra, and was a Rome Festival Soloist performing his international debut in 1984. His experience includes having been the Music Director for Baltimore Talent Education Center from 1993 – 1995 a comprehensive Suzuki program for all strings, piano, guitar and flute instruction. Gilbert has enjoyed working at Johnstonbaugh's Music Center and is looking forward to continuing to build his studio where he currently instructs students on violin and viola.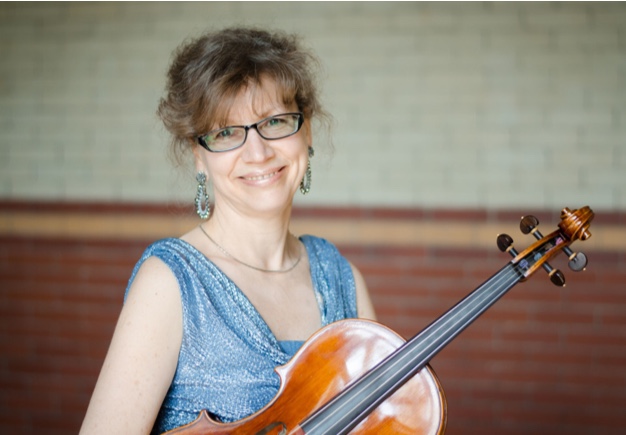 Olga Taimanov
Focus Area:
Orchestral Strings
Instruments:
Violin and Viola
Rate:
$28 per 30 minute lesson
Locations:
Golden Mile
Olga Taimanov is a native of Leningrad and attended the Special Music School for Gifted Children in Leningrad, Russia. She graduated from Leningrad State Conservatory and earned her Artist Diploma from Duquesne University. Mrs. Taimanov has held numerous orchestral positions, such as Principal Violist of St. Petersburg Chamber Orchestra "Mozarteum", Principal Violist of the State Symphony Orchestra "Klassica", and Associate Principal Viola of the Israel Kibbutz Chamber Orchestra. Mrs. Taimanov's orchestra experience also includes performances with the world renowned Leningrad Philharmonic Orchestra and the Israel Philharmonic Orchestra.She has performed under such great conductors as Zubin Mehta, Kurt Masur, Lorin Maazel, and Y. Temirkanov.
Mrs. Taimanov's chamber music experience includes performing at many international chamber music festivals such as "Abu-Gosh" in Israel, "Villa Music" in Germany, "The White Nights" in Russia and "Goetehanum" in Switzerland. Mrs. Taimanov has received awards including winner of the Pittsburgh Concert Society Competition in 2001 and being nominated for the National All-American Scholar Collegiate Award in 2002. Mrs. Taimanov continues to be an active performer and teacher. Her busy schedule includes solo, chamber, and orchestral performances. In the past she performed with numerous orchestras around Pittsburgh, including Pittsburgh Opera as well as the Wheeling Symphony and Three Rivers City orchestra in WV. She is a former member of Erie Philharmonic, currently an associate member of the Columbus Symphony Orchestra, and a faculty member at Carnegie Mellon.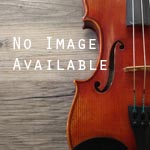 Judy Willman
Focus Area:
Orchestral Strings
Instruments:
Violin and Viola
Rate:
$22 per 30 minute lesson
Locations:
Golden Mile
Judy Willman grew up in the Penn Hills area and graduated from Penn Hills High School. She attended Carnegie Mellon where she studied viola with George Grossman and graduated with a degree in Music Education. She taught strings in the North Hills School District. Graduate work took her to Bringham Young University where she studied viola with Percy Kalt and played in the Utah Valley Symphony. She later went to Arizona and taught strings in the Phoenix Public Schools and played with the Mesa Symphony. Since returning to Pittsburgh, Judy has continued to play – both with the McKeesport Symphony and the Butler Symphony, among other places. Judy also works as an artist, painting storefront windows and participating in area craft shows.

Dave Busch
Focus Area:
Strings
Instruments:
Bass, Electric Bass, Cello, Guitar, Ukulele
Rate:
$100 per month or $27 per 30 minute lesson
Locations:
Golden Mile and Bridgeville
David Busch graduated from Indiana University of Pennsylvania with a B.S. in Music Education in May 2007 where he studied bass under Nathan Santos and cello under Dr. Linda Jennings.David's teaching style focuses on the students' personal music goals, being open to teach any musical genre available while incorporating technique, theory, style, and musicality. He believes that music should have a purpose which is, of course, having fun; but, wishes to instill in his students the understanding of hard work and perseverance that is required in achieving substantial
Percussion
Back to top
---

Brandon Miller
Focus Area:
Percussion
Instruments:
Percussion
Rate:
$21 per 30 minute lesson
Locations:
Golden Mile
Brandon graduated from Indiana University of Pennsylvania with his Bachelor of Science in Education with a concentration in music. He grew up east of Pittsburgh and graduated from Kiski Area School District. From his time in the ensembles at IUP and Kiski Area, Brandon has become a well rounded musician and an expert percussionist.
Lessons are based on learning the fundamentals of musicianship through percussion. We will work on reading music and the technique involved in playing percussion, at the appropriate level for each student. Brandon has experience in many types of ensembles including percussion ensemble, concert band, marching band and jazz band both in high school and college. Learning different forms of percussion and different styles will help to become not just a percussionist, but a musician. Available lesson areas: general percussion (bells and snare drum), drum set, marching percussion.
Piano
Back to top
---

Brina Davis
Focus Area:
Piano
Instruments:
Piano
Rate:
$25 per 30 minute lesson
Locations:
Golden Mile
Brina Davis received her Bachelors degree in music and psychology from Saint Vincent College in 2016. She specializes in private and group piano lessons for all ages. Outside of teaching piano, Brina enjoys assisting in master classes, hosting student recitals, and managing childcare services. She is a member of the National Federation of Music Club and the Music Teachers National Association.

Melinda Plowman
Focus Area:
Piano
Instruments:
Piano
Rate:
$23 per 30 minute lesson
Locations:
Golden Mile
Melinda Plowman is a graduate of Clarion State University with a graduate study at Indiana University of PA. She is a trained classical pianist with extensive performance experience. She has taught piano privately for Larry Cervi School of Performing Arts, Murphy's Music Studio, and Open Door Christian Academy. She is an accomplished accompanist for the Kiski Area High School and Junior High School Choirs. She previously accompanied Highlands, Leechburg, Apollo Ridge, and St. Joseph's High School Choirs. Melinda has also accompanied several musicals, including: The Wizard of Oz, Footloose, Hello Dolly, Camelot, and My Fair Lady. She has also accompanied the Natrona Heights Rotary Club Concerts.

Cara Rozgonyi
Focus Area:
Piano
Instruments:
Piano
Rate:
$25 per 30 minute lesson
Locations:
Golden Mile
Cara holds a Bachelor's Degree in Music from Grove City College, where she studied both piano and flute. During college, she was involved in her college Orchestra, Wind Ensemble, Concert Band, and Flute Choir. Since graduating in 2011, she has begun teaching students from her home studio. She loves teaching new students and wishes to pass along to them her passion for music.
Guitar
Back to top
---

Rick Clew
Focus Area:
Guitar
Instruments:
Guitar, Bass, Ukulele, Beginner Mandolin
Rate:
$25 per 30 minute lesson
Locations:
Golden Mile
Rick Clew is a graduate of Berklee College of Music with a Bachelor of Music degree in Professional Music. He is the former owner and head instructor of Plum Boro Music which served this area for 18 years. Rick currently performs with The Johnny Holiday Band covering rock and blues music from the past 50 years. He also performs with the band Mayhem playing hard rock and classic rock. Rick likes to cater to the individual needs of each student, and teaches many songs of all genres chosen by student to keep the lesson process as interesting as possible. Rick has helped many of his students with their school jazz programs in Plum and Franklin Regional school districts as well as the Moon Area school district where he has been a resident for most of his life.

Matt Korbanic
Focus Area:
Guitar
Instruments:
Guitar, Bass guitar, Ukulele
Rate:
$98 monthly, or $27 for 30 minute lessons
Locations:
Bridgeville
"Exceptional talent with virtuoso technique" writes Mike Cimballa, music critic and violinist with the Charlotte Symphony of his lyrical interpretations of his music. Born and educated in Pittsburgh, Matthew Korbanic has earned a masters degree in classical guitar performance from Carnegie Mellon University. Some of his noted teachers have been Dr. Nathan Davis, James Ferla, and Joe Negri. As a player on the newly innovated 8 string "Brahms" style guitar by Paul Galbraith, he has toured the east coast and mid-west and has received grants to study with Mr. Galbraith. He has been a return performer with the Three Rivers Arts Festival, the Pittsburgh Opera, and the Pittsburgh Arts Council. As a soloist and as a member of a flute and guitar duo, he has been presented live on WQED-FM in Pittsburgh. He has released a CD of original guitar compositions through his own record label titled "Orbit". Click here to visit his website.
Federal Criminal History Record Check,
PA Child Abuse History Check,
PA Criminal History Check:
This means that the teacher has received Act 33/34 Clearances from the State of Pennsylvania. Act 33/34 Clearances are designed to ensure that people who work with children have a record clear of child abuse and crime. All schools in Pennsylvania require that teachers and school staff have Act 33/34 Clearances. In June of 2005, Johnstonbaugh's Music Centers implemented a policy that all new teachers are required to have Act 33/34 Clearances.