Greg Black Signature Series Jim Nova Trombone Mouthpieces
Available exclusively from Johnstonbaugh's Music Centers
The concept behind the Jim Nova Signature Mouthpiece series is to be able to switch between the various trombone types easily without compromising each instruments unique voice.

Soprano · Alto · Tenor · Bass · Contra Bass
"Hey Jim, got the mouthpiece! Actually playing your charts on Brent Phillip's trombone festival in Colorado. I haven't been able to find an alto mouthpiece that feels right but this one feels great! I play a relatively big rim on tenor and I've always felt like I couldn't get my chops into the standard sized alto mouthpieces. Thanks for releasing these!"
- Christian Dana Paarup
Specifications:

| Model | Rim | Cup Depth | Bore |
| --- | --- | --- | --- |
| Soprano | 3G | Shallow Double Cup | #5 |
| A1 Alto Trombone | 3G | "C" Style | .234" |
| 1.7 Symphony Tenor Trombone | 3G | Medium Deep | .281" |
| B1 Bass Trombone | 3G | 1 1/2G Depth | .284" |
| C1 Contra Bass Trombone | 27.25mm, 1.063" w/3G Contour | Deep | .281" |

Greg has been working with the phenomenal Jim Nova since spring of 2002. The high demands of Jim's professional career has required several custom consultations and creations to help meet and achieve his musical and physical needs. Jim being the true embodiment of a doubler, these mouthpieces range thought the entire trombone spectrum from contra bass to soprano.
Combined with his dedication and hard work, Jim has been able to achieve unparalleled performance goals throughout his career continuing to push the limits and possibilities of the trombone.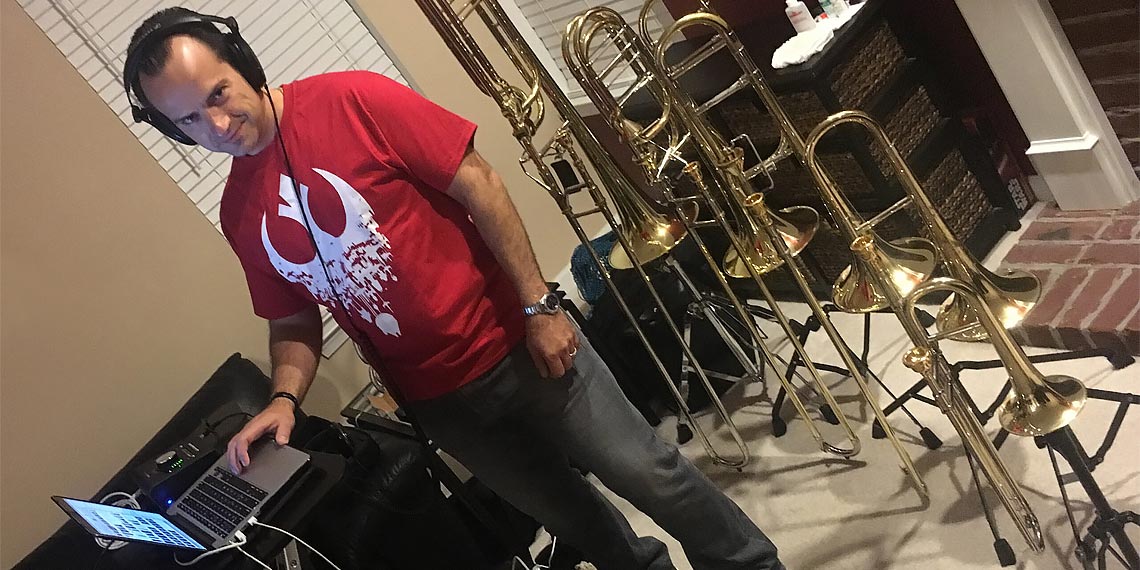 "Whether it's playing in the Pittsburgh Symphony or making my insane overdubs, I simply couldn't do what I do without Greg's unparalleled artistry and craftsmanship."
- Jim Nova - Pittsburgh Symphony
"Check out this fun demo of my new Greg Black signature trombone mouthpieces. I did a 10 part arrangement of an excerpt from Parade of the Charioteers. One by one, I layer the parts in so you can hear each mouthpiece."
You can hear Jim and some of his incredible work with the Pittsburgh Symphony or on his webpage www.jimnova.com as well as on his SoundCloud page and YouTube Channel.
For more information on Greg Black Mouthpieces, click here to Visit the Greg Black Mouthpieces Website